We like to bring you stories from BetterPoints users who are using the app to make positive changes to their lives and earning rewards. Recently I spoke to Claire who is in the 'Pushing Ahead Norfolk' challenge.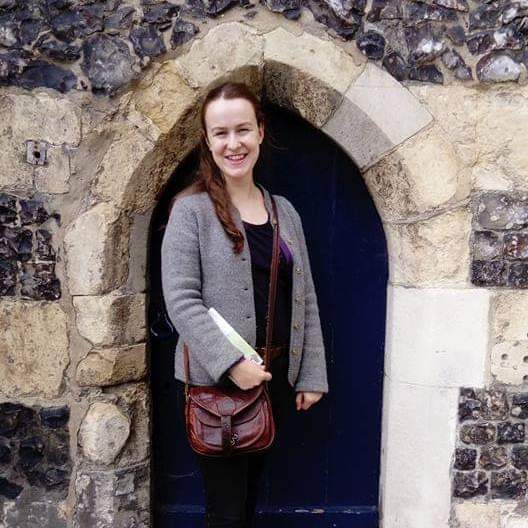 Here is what she said about discovering BetterPoints and the positive impact it's had on her health and well-being:
How has BetterPoints helped you to be more active than you were you before?
"I wasn't very active at all and I found going to the gym time consuming and boring, and had never enjoyed organised sport or running. Whereas now I'm now very active! I cycle an hour every week day on my commute, and if I'm in Norwich on the weekends I often cycle there too, as it is so much easier and quicker than walking. I find most of the time I do over 300 minutes of exercise a week, double the recommended amount!
Has BetterPoints inspired you to be more physically active?
Definitely! If I'm ever tempted to get the bus or not go out, I remind myself that I'll get another 50 points. Frequently I've felt that it's not worth cycling somewhere, but when I do and record it on BetterPoints I get the weekly bonus of 500 points, which definitely makes it worth doing!
Do you have any health issues that have been helped by using BetterPoints?
I used to be quite unfit and had various aches and pains, especially with my knees. Ever since using BetterPoints those have totally gone away and I'm much stronger in general.
How does using BetterPoints make you feel?
It makes me feel extremely satisfied and really helps me enjoy cycling, even when going uphill against the wind!
Has using BetterPoints encouraged any other friends or family members to take part in more regular activity?
Yes, I told a work colleague about BetterPoints - she uses the app and tracks several journeys to and from childcare, and she won an Amazon voucher. She is really enjoying her daily walks.
Do you think more areas need to adopt an incentive-based system like BetterPoints?
Yes! Along with improving infrastructure for active travel I think that an incentive-based system can really help motivate people. I find the challenges and rewards extremely enjoyable and they really motivate me to keep active." - Claire from Norwich
A big thanks to Claire for sharing this with the BetterPoints community. We are very proud to work for a company that makes such a difference to people's lives through using the app.
If anyone else would like to share how BetterPoints has impacted them, please do get in touch by emailing us at customercare@betterpoints.uk
Kerri
challenge Engagement Manager